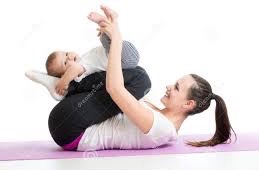 Infant Yoga
Tuesdays
with Megan Morris 
11:15am-12:00pm

July 11-Aug 15
Sep 5-Oct 10
Oct 31-Dec 5

drop-in: $16
6 class card: $75 (you have 2 months to use up the 6 classes)
Yoga with your new baby provides an opportunity for deep bonding and the chance to learn a fun, movement oriented routine that you can do together anytime, anywhere! This series will specifically focus on poses for baby that can help relieve discomfort associated with digestion and teething as well as encourage the connection of the left and right hemispheres of the brain, which is necessary for forward cheap xenical crawling. We will start by massaging, stretching and gently moving baby and then find ways to incorporate baby into a few poses that benefit mama! BYO baby, plus a yoga mat, blanket and two toys.
Click here for Sample video with Megan!
Ages: 6 weeks – pre-crawlers
Sign up now
Toddler Yoga
Wednesdays
with Megan Morris 
11:15am-12:00pm

July 12-Aug 16
Sep 6-Oct 11
Nov 1-Dec 6

drop-in: $16
6 class card: $75 (you have 2 months to use up the 6 classes)
Get ready to get moving with your little one! We will stretch, sing and play! Bring a yoga mat. Please do not bring personal toys into the classroom as it can be disruptive to the flow of the class.
Ages: crawlers – 2 year olds
Sign up now