Dear Friends in Yoga,
I am fortunate to have known Rachel for over eight years! She took my twice weekly yoga class at Lutron Electronics back in 2009 and we became fast friends. She took our 200-hr yoga teacher training here at the Loft and after she became pregnant with her little girl, Sophie, she asked me to be her doula. She and her husband, Franco, are simply incredible people and I can't wait for all of you to get to know them better. I've asked Rachel a series of questions for our blog post today. I hope you enjoy reading her answers as much as I did! I even learned a few new things myself… 🙂
What inspired you to start practicing yoga?
I took my first yoga classes to fulfill a gym requirement in college. I was never very athletic, so yoga seemed the least intimidating option. The semester that I signed up for yoga ended up being pretty tumultuous for me – a high school friend was killed in a car crash, my grandmother's breast cancer came back, and overall I was feeling pretty lost about my place in the world. Yoga gave me a sense of peace and serenity in a time where life felt heavy.
What do you love most about your practice or your journey on the path of yoga so far?
The self-awareness yoga has brought me. I can now activate individual muscles I never knew I had before yoga, and direct my breath to any place in my body and actually FEEL the impact of my inhales and exhales in that space. But most importantly, it has enhanced my inner self awareness. My yoga journey has allowed me to realize and embrace my strengths, my weaknesses, my passions, my identity. I used to feel guilty investing time or money in myself, but now I know how vital self-love and self-care are in order for us to reach our full capacity of loving others. Yoga has given all of this to me.
How did becoming the director of the Yoga Loft come to be?
Oh wow, I could write a book on this one, but I'll try to keep it brief! In a nutshell: the Universe aligned everything in my journey perfectly, and in perfect timing. I always considered The Yoga Loft my yoga home and was beyond thrilled to be asked to teach a class here after graduating from teacher training. It broke my heart to leave that class behind when Franco and I decided to go to Bali for a year (my students probably remember me crying during my last class!), but bigger plans were clearly in the works. Our time in Bali transformed me greatly, inside and out (a fantastic story for another day!), and truly prepared me for the Yoga Loft opportunity that I had no idea was awaiting me back in Bethlehem.
When we returned to the U.S., I felt a strong pull to come back and live in Bethlehem. At the time, it made very little sense for us to come back and settle down here…but we decided to listen to my gut. 2 months after making that decision and finding a home, Jessie invited me to The Yoga Loft for a meeting on the future of the studio. I wasn't even living in PA yet, but once again – felt a strong nudge to attend. So I did! And the rest is history ;).
What is your greatest hope for our yoga community here and/or maybe some goals you have?
When Franco and I lived in Bali, we went to several yoga studios on the island and were blown away by the sense of community in these places. You'd show up to take a yoga class or attend a sound healing, and leave several hours later with not only that practice under your belt – but with a handful of new friendships. Deep friendships. THe kind that last a lifetime even when you are half a world apart.
The studios there had these beautiful spaces and 'extras' that encouraged people to hang out before and after class. The conversations I had with fellow yogis and light workers often taught me way more than the yoga classes themselves. The relationships that I formed with others in these yoga communities healed my soul, encouraged self growth, and inspired me to no end.
Coming back to Bethlehem after that experience – I quickly remembered how our lifestyle here often has us keeping one eye on the clock at all times. We rush into yoga classes minutes before they begin, maybe with half a smile at the person whose mat is next to ours, and rush off to the next activity the moment class ends.
I want to build a Bali-style yoga community here at The Yoga Loft. Where students & teachers alike feel inspired and excited to spend time here outside of classes and events – simply getting to know others in the community. I want everyone to feel welcome here, to be at ease connecting with others here, and to feel like they have the time and space to sit down and have a real conversation with someone they just met in yoga class.
This is my vision and my greatest hope. I invite everyone reading to join me in making it happen! Let's start a movement of slowing down and creating space for ourselves to be nourished, connected, and inspired.
Please tell us some fun facts about yourself outside of Yoga!
– Most probably know this about me already – but I'm a mom! I have a beautiful baby girl, Sophie, who was born in April and she totally lights up my heart.
– I'm originally from Baltimore, MD. I came to the Valley for college (Lafayette), where I met my amazing husband, Franco, on the dance floor at the school's on-campus dance club. (YES. We both like to boogie!) Franco is from Kenya and we travel there to visit family just about every year (how lucky am I?!!).
– I am a certified holistic wellness coach and passionate about healthy living (although at the same time…have a very strong sweet tooth!).
– There's obviously lots more I could share here, but I'd rather share it all in person. 🙂 I cannot wait to connect with you all at the studio!
Don't be shy to come up and say hello when you see me around!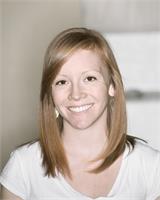 Thank you, Rachel! And thank you all for reading. ~ Megan