If we teach our children to be strong, healthy, compassionate, loving individuals from a young age, the world that they grow up to create will be a truly magnificent one!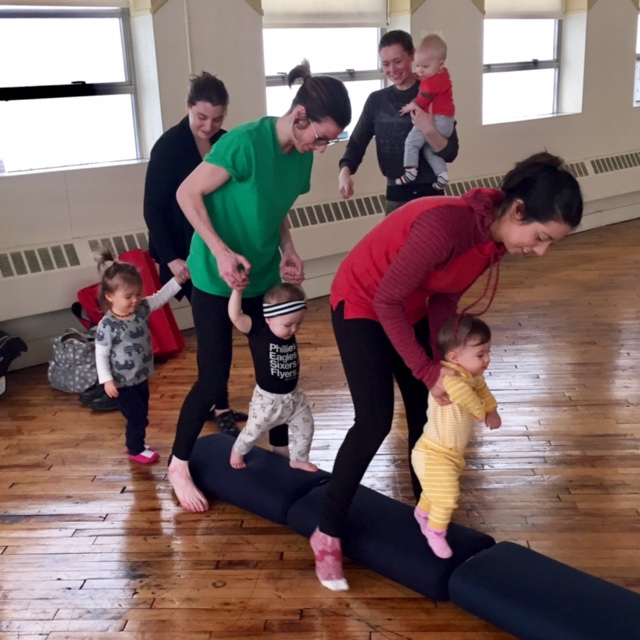 Yoga helps kids to: 
Focus
Build strength 
Manage stress
Have a positive self image
Have a sense of belonging to a noncompetitive group
Express kindness towards themselves, others, and the world as a whole
And SO MUCH MORE. 
Infant Yoga
with Megan Morris  
2nd Saturday Every Month at 10am
This class features yoga-inspired movement, songs, and baby play for newborn to pre-crawling babies. It also offers calming, nurturing ways to enhance bonding and support baby's development, digestion and sleep. Most of the yoga we do in Infant Yoga is for baby, but parents will get to do a little bit of moving, stretching, breathing, and relaxation techniques. Most appropriate from 6-weeks postpartum until baby is mobile. No previous yoga experience necessary.
Ages: 6 weeks – pre-crawlers
Sign up now
Toddler Yoga
with Megan Morris 
2nd Saturday Every Month at 9am

This is a supportive, fun-loving, and active yoga class for crawling babies to 2 year old toddlers and their parent/caregiver. This class is all about your new mover. Crawlers and walkers learn poses, songs, and games while they explore new movement and social skills. Parents fully participate in class but no yoga experience or yoga mat is required. Simply wear comfortable clothes and be prepared to move.
Ages: crawlers – 2 year olds
Sign up now