Outdoor Classes
Join us for class on the beautiful grounds of St. Francis Center for Renewal, 395 Bridle Path Rd., Bethlehem PA.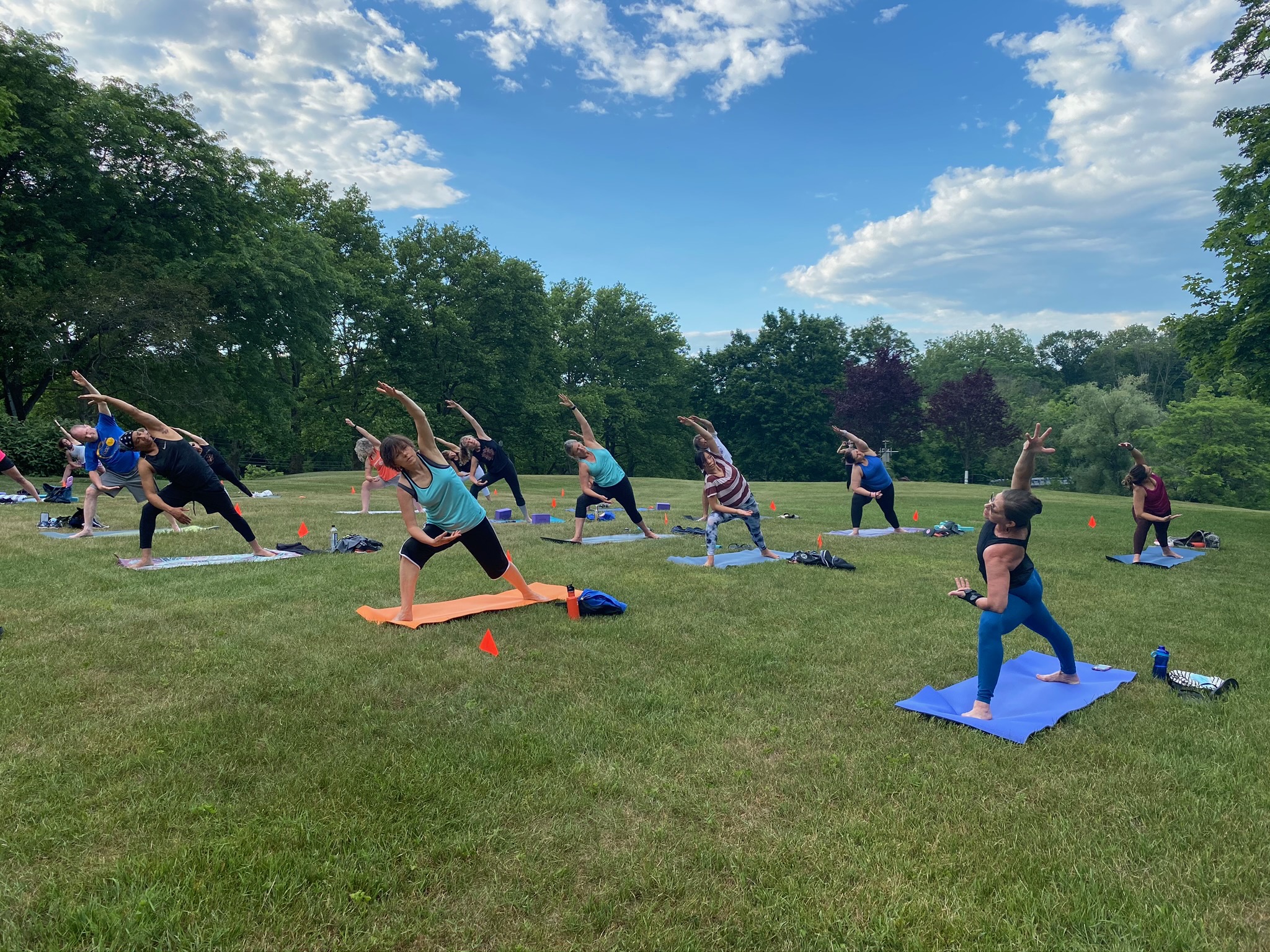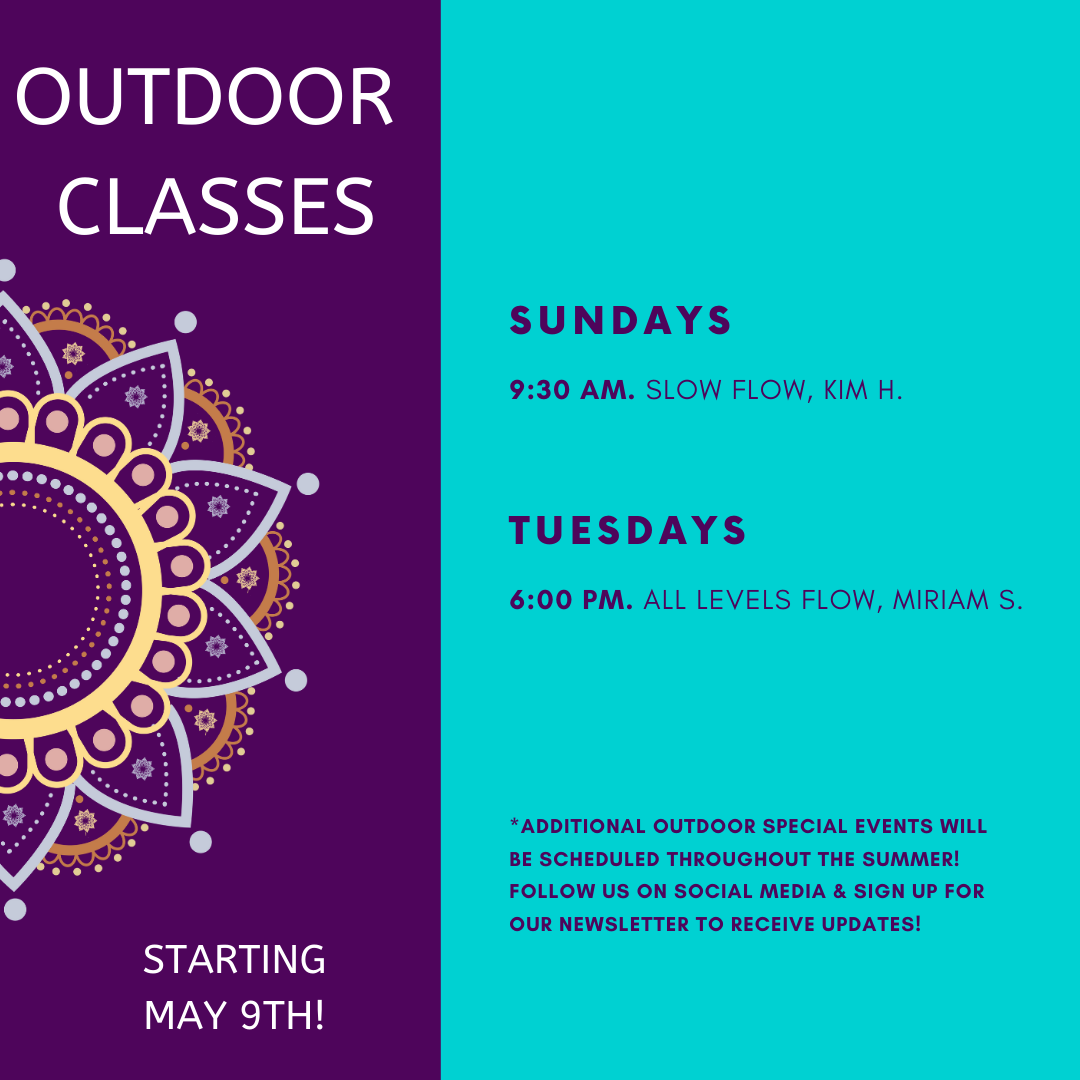 Outdoor Classes: What do I need to know?
Outdoor classes are held on the grounds of St. Francis Center for Renewal at 395 Bridle Path Lane, Bethlehem PA, 18017.
Please park in the Kolbe Academy parking lot (on the right hand side of the long driveway). Across the driveway, you'll see a large white house. Walk to the back of that house and you'll see us on the lawn!
Flags will be placed in the grass. Center your yoga mat behind one of the flags to ensure social distancing between mats. 
Masks must be worn when coming/going. You may remove your mask once on your mat if you prefer.
Bring a yoga mat, water bottle, and towel (recommended). There are no bathrooms available on site. 
All drop-ins, class cards, and studio memberships may be used for both outdoor and studio classes. Prices in red below will be available through May 31st ONLY! Lock in a lower monthly membership rate now and you'll enjoy the lower rate for the lifetime of your membership!
*All monthly memberships are auto-charged to a credit card each month. No commitment required, cancel at any time by accessing your account online or by emailing info@theyogaloftofbethlehem.com.