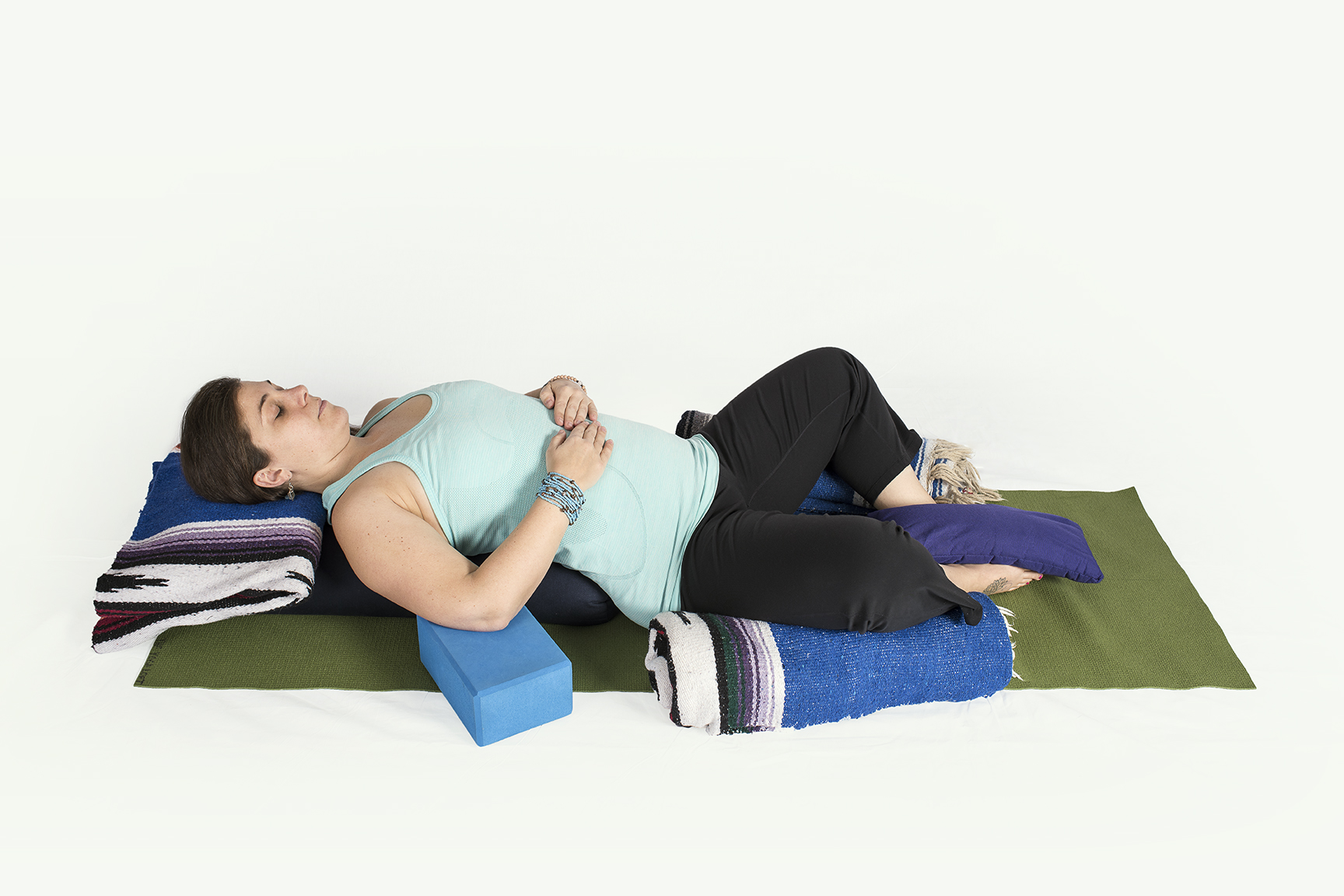 Weekly Restorative Classes: 
Candlelit Restoratives
with Alysha Pfeiffer, Tuesdays, 7:30 – 8:45pm (ongoing)
Restorative Yoga is a way of practicing postures that support the body to create deep relaxation and rejuvenation. By using blankets, bolsters, sandbags, and other yoga props, the body is positioned in ways that support and sometimes gently stretch tight muscles. We also practice supported positions that move the spine gently in various directions and apply breathing techniques that quiet the mind and nervous system. This weekly class is perfect for those who want to release tension and stress, and it is practiced in a serene, candlelit environment.
Reserve Your Spot
Monthly Restorative Workshop:
Relax Deeply
with Alysha Pfeiffer, last Sunday of the month, 4-6pm
This class is an extended version of a typical Restorative Yoga class, offering 2 hours of deep relaxation in supported yoga postures, enhanced by breathing and meditation techniques that deepen the benefits of this wonderful practice. Not only will you feel tension melt away, but you will also restore and rejuvenate your nervous system for an overall sense of calm, wellness and peace. *Bring an eye bag or something to cover your eyes*
Please pre-register for this monthly class by calling or click the "reserve your spot" button below.
Reserve Your Spot