We are SO excited to be reopening our doors!! Prices in red below will be available through May 31st ONLY! Lock in a lower monthly membership rate now and you'll enjoy the lower rate for the lifetime of your membership!
*All monthly memberships are auto-charged to a credit card each month. No committment required, cancel at any time by accessing your account online or by emailing info@theyogaloftofbethlehem.com.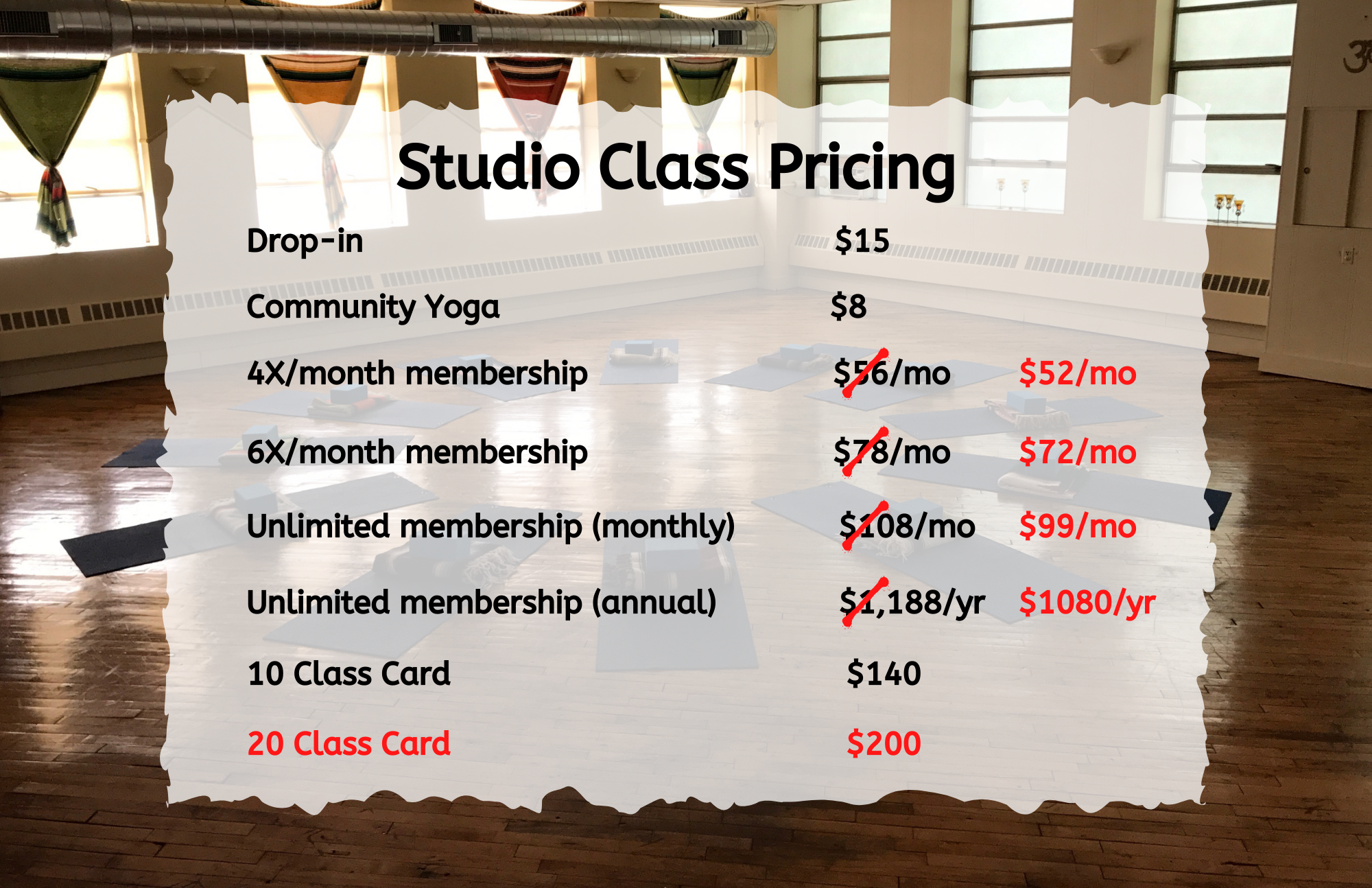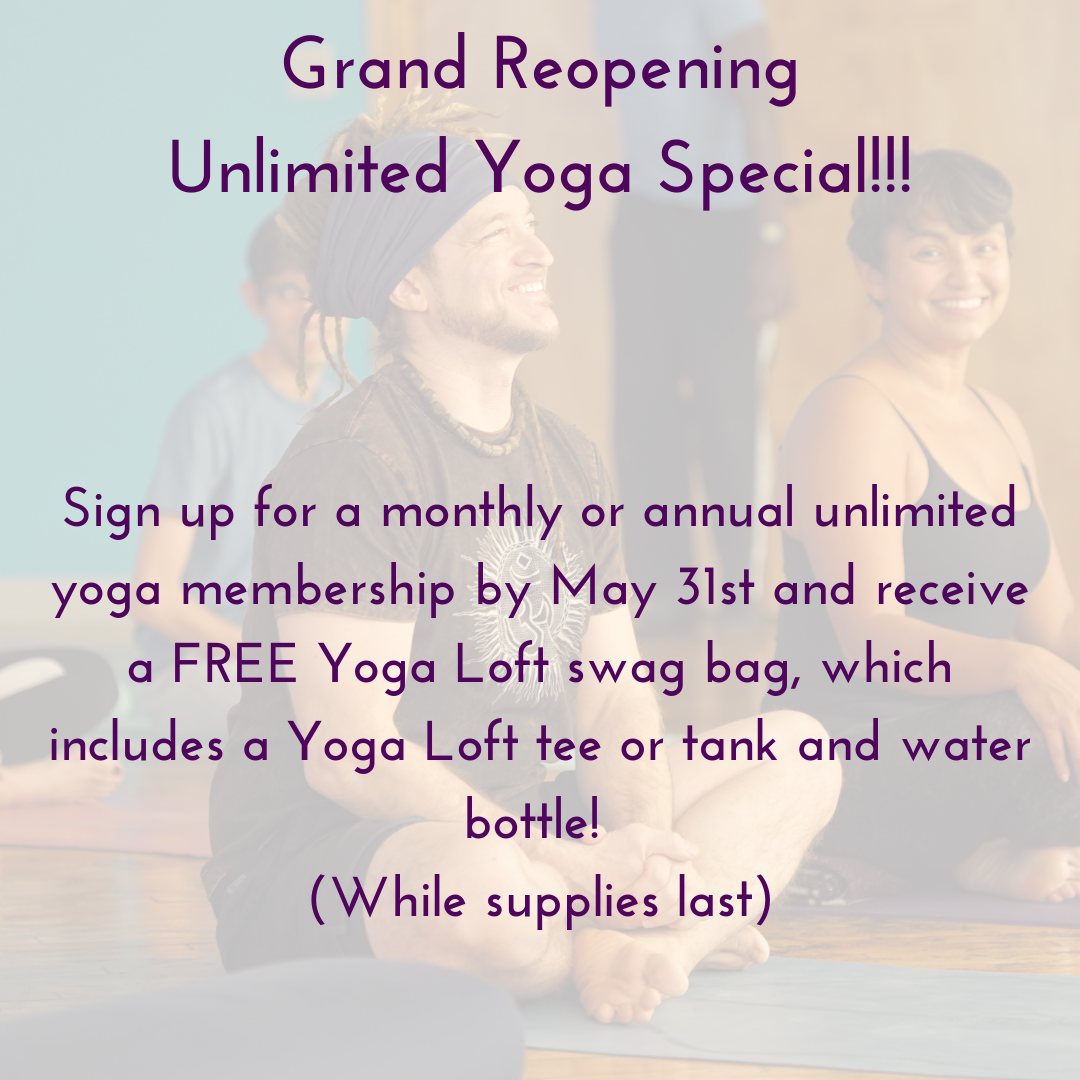 Classes marked with * will also be live-streamed on Zoom.